PICTURES / PHOTOS
I made several fieldworks in Canada and in the States to discover full-time RVers' daily life. I lived among them for several months in campgrounds, in the desert, in state parks, in truck stops and Wal-Mart parking lots. My research is based on all the interviews, discussions and observations I made on the road.
J'ai effectué plusieurs terrains de recherche au Canada et aux Etats-Unis pour comprendre le quotidien des full-time RVers. J'ai vécu parmi eux dans des campings, dans le désert, dans des parcs d'état, dans des haltes routières et sur des parkings de Wal-Mart. Ma recherche est fondée sur tous les entretiens, les discussions et les observations qui j'ai fait sur ces terrains. .

Jan.2003, Seminole, Florida. This park was accros the former Seminole RV campground. It's a beautiful park where you can see aligators and special birds, and where you can bike, run and walk. Ce parc était situé de l'autre côté du Seminole RV campground. C'est un parc magnifique où l'on peut voir des aligators et des oiseaux de toute sorte, où l'on peut marcher, courir ou faire du vélo.

Jan.2005, San Antonio, Texas. The mexican part of San Antonio where you can find many colorful restaurants and shops. La partie mexicaine de San Antonio où l'on peut trouver de nombreux restaurants et magasins très colorés.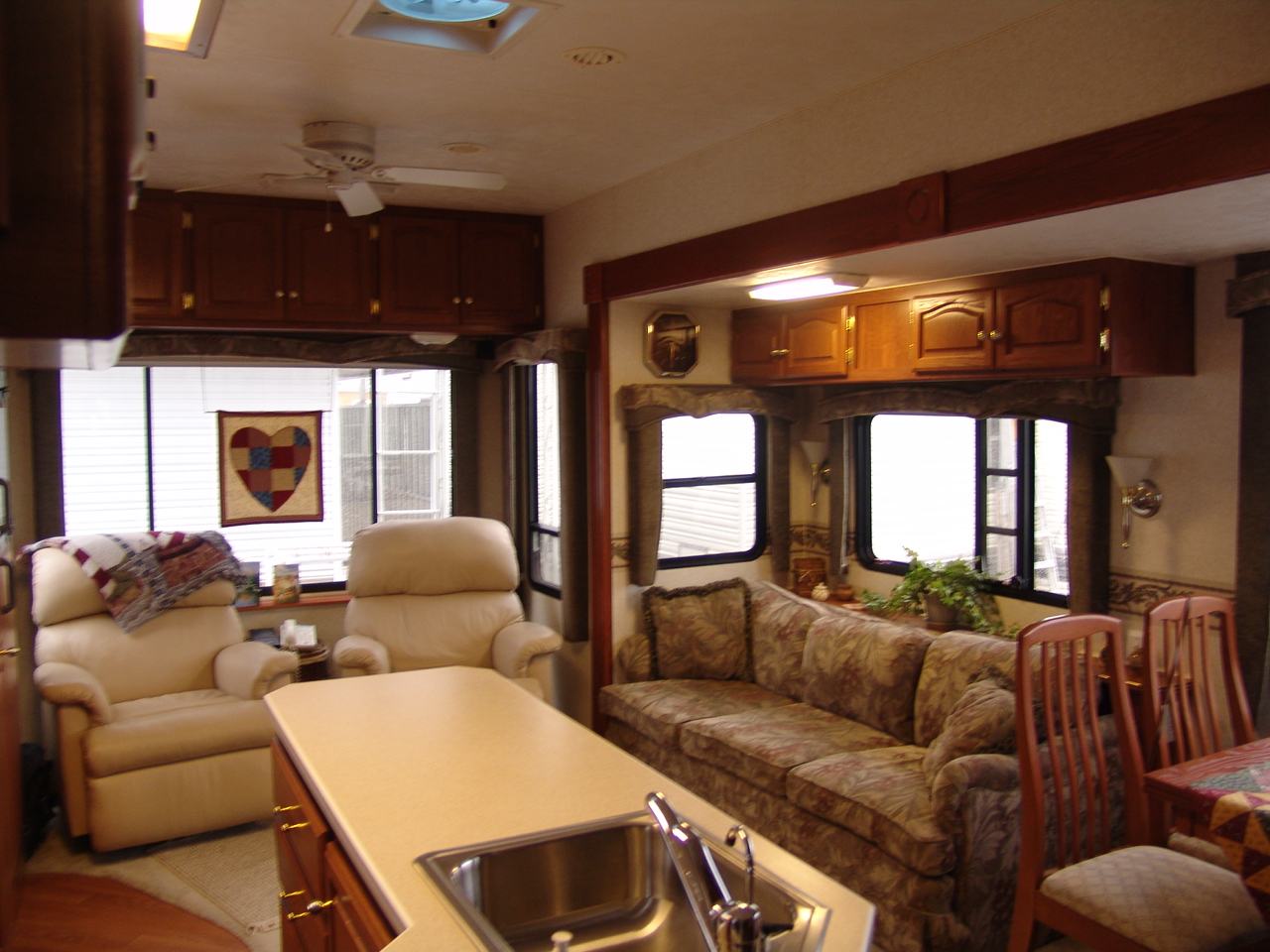 Feb 2005, Mesa, Arizona. I visited many RVs, but this one, a fifth wheel, was my favorite for the inside : a big kitchen and a very confortable space. J'ai visité beaucoup de VRs, mais l'intérieur de celui-ci, une caravane à sellette, est mon préféré: une grande cuisine et un espace très confortable.
Fev.2005. Imperial Dam, Arizona. Everyone is free to choose his spot and do whatever he wants with it : this guy wanted to relax ! Tout le monde est libre de choisir son emplacement et d'en faire ce qu'il veut : cette personne voulait se relaxer !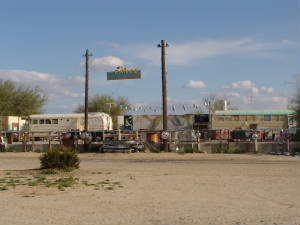 Feb. 2005, Salb City, California. In the middle of nowhere stands Slab City, the most controvsersial place in RVing. You hate it or you love it, and I loved it ! Au milieu de nulle part se trouve Slab City, l'endroit le plus controversé du RVing. On l'aime ou on le déteste. Pour ma part, je l'ai adoré !